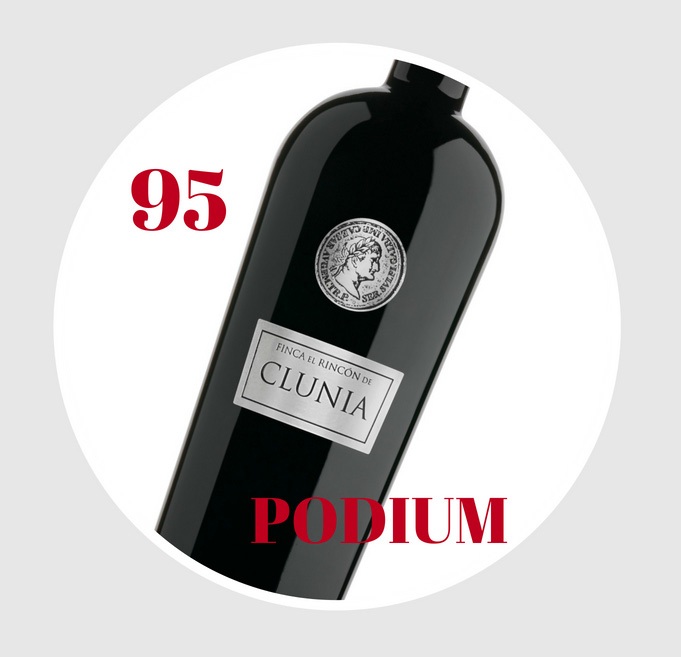 31 Jul

Finca El Rincón de Clunia, PODIUM and 95 points Guía Peñín

July 2018. Finca El Rincón de Clunia 2014 receives 95 points and rises to the PODIUM of Guía Peñín's BEST WINES FROM SPAIN.

The renowned guide completes a thorough selection of the Best Spanish Wines every year, among which Finca El Rincón de Clunia found a much deserved place since the launch of its very first 2010 vintage.

The current 2018-2019 edition of Guía Peñín elevates Finca El Rincón de Clunia to the Podium of The Best of The Best, the most exclusive wines, a place which the 2011 vintage already enjoyed. As the Spanish guide explains, "the Podium, that sanctuary in which a select group of wines enters every year with the launch of the Peñín Guide, is reserved for very few. A sacred space for the wines with the best scores".

A wine like this can only be made by a single small vineyard in an extraordinary land, a terroir that marks Finca El Rincón de Clunia for the joy of lovers of the world's most exclusive wines.

Planted at over one thousand metres above the sea level, in the highest part of La Meseta highlands in the province of Burgos, the Tempranillo vines that make Finca El Rincón de Clunia must bear up against a hostile climate. But it is precisely that circumstance that makes this wine so special.

The Finca El Rincón de Clunia terroir has received the most relevant awards & accolades. To name only a few examples: 95 points, Podium and selection among Spain's Best Wines Guía Peñín on two occasions, despite the few years that this wine has been on the market. 94 points Editor's Choice Wine Enthusiast; 92 points Wine Spectator; 91 points Decanter; Gold Medal Tempranillos al Mundo international wine contest; Revelation Wine of the Year CIVAS AkataVino Sommeliers of Spain International Wine Contest.